TY Beanie Boos -Charlotte The Spider 6" Plush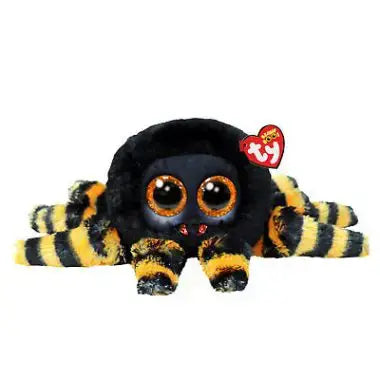 Charlotte is a black spider with orange and black, striped legs. She has large, glittery orange button eyes and tiny, sparkly orange fangs.
Creeping on the floor
Towards the bedroom door
No one can see me crawl
I stay against the wall
For ages 3+.