Touch & Feel Farm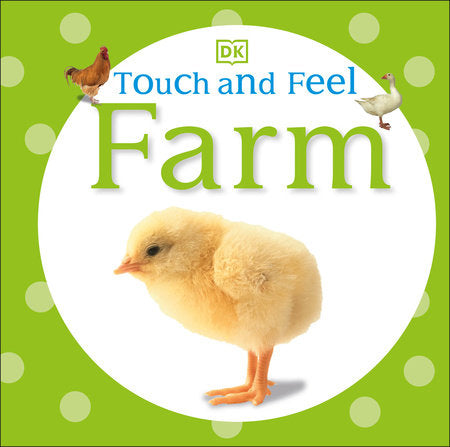 Little ones will love to explore the textures of their favorite animals on the farm with this perfect book for their first library.
With more than half a million copies sold, this family favorite keeps young readers engaged with pages that encourage exploration and help develop fine motor skills while building an early language foundation.
Spend a day at the farm with kittens, horses, chicks, and more in Touch and Feel: Farm. This classic DK board book is filled with clear photography, simple text, and fun textures. Practice animal recognition and sounds, and help your baby learn what an animal may feel when like when it's touched. Pet a dog's soft fur, stroke a baby chick, and tickle a soft kitten on sturdy and tactile board pages that are perfect for small hands.
ISBN 9780756689896
Ages 2-5