The Easter Kitty Bunny (Gabby's Dollhouse Storybook)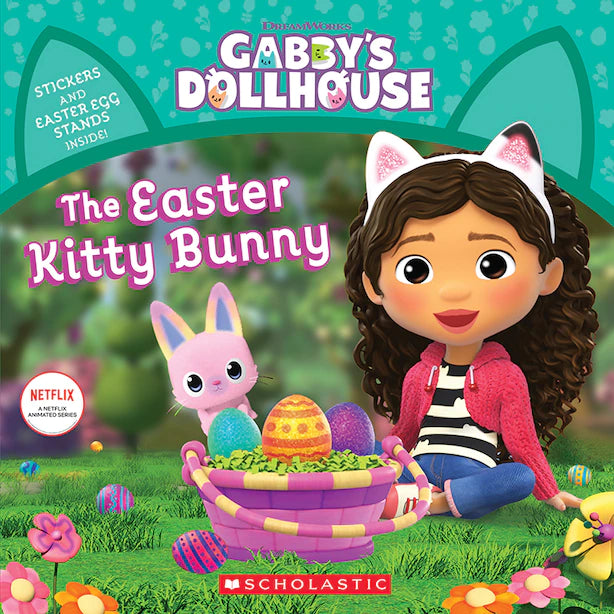 Join Gabby and the Gabby Cats for an Easter adventure in this 24-page storybook! Based on the cat-tastic preschool show Gabby's Dollhouse, streaming on Netflix.
When Gabby unboxes an Easter basket with an egg inside, all the Gabby Cats want to know what will hatch. But when the egg rolls away, Gabby and Pandy must go on a springtime search through the Dollhouse to find it. Will they find the Easter Kitty Bunny along the way? This storybook comes with stickers and press-out Easter egg stands!

ISBN 9781338851151
Ages 3-5