Sparks! Double Dog Dare (Sparks! #2)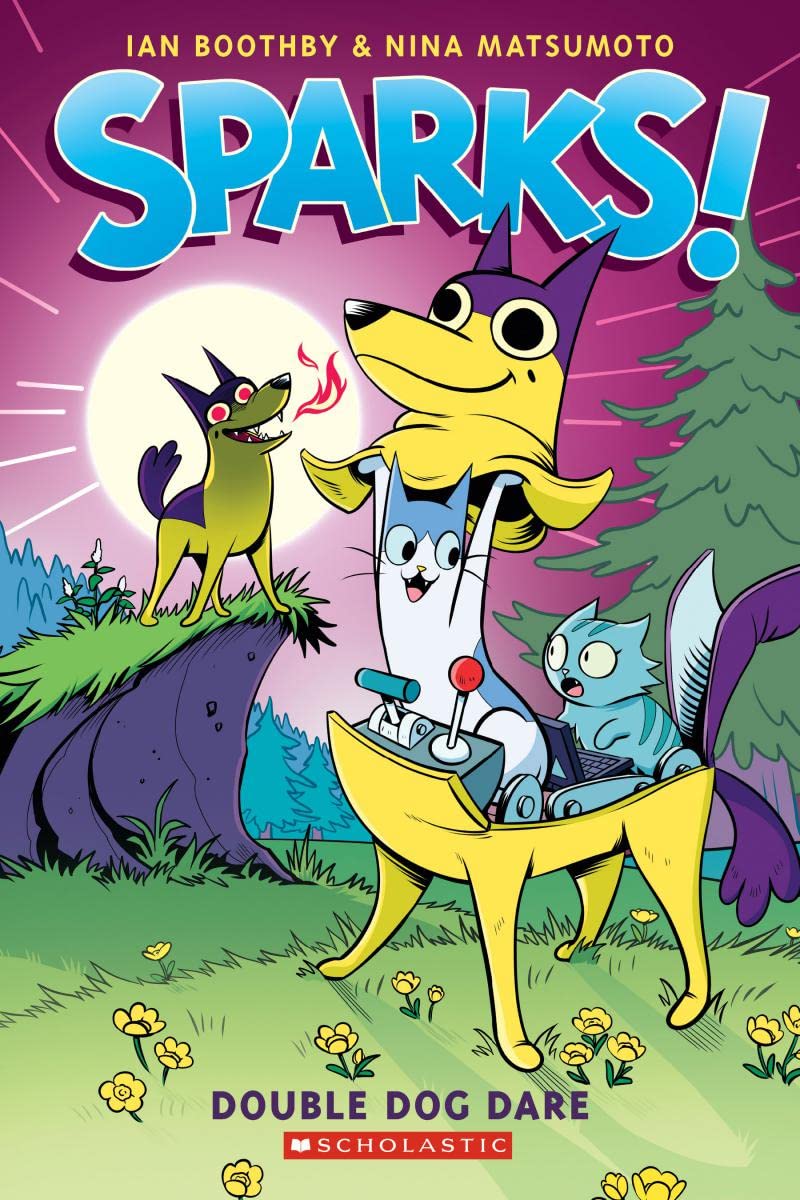 Sparks is in for trouble when he starts seeing double!
Who's a good dog?!
Charlie and August, the two cats that control the mechanical superhero dog, Sparks, are keeping the city safe. But when a second, evil Sparks shows up and starts causing trouble around town, everybody blames the real Sparks. Determined to prove that Sparks is still the hero everyone can count on, Charlie and August set out to uncover the shocking truth about who is responsible for all the chaos.
ISBN 9781338339901
Ages 7-10