Ravensburger Minecraft Biomes Jigsaw Puzzle 3 x 49pc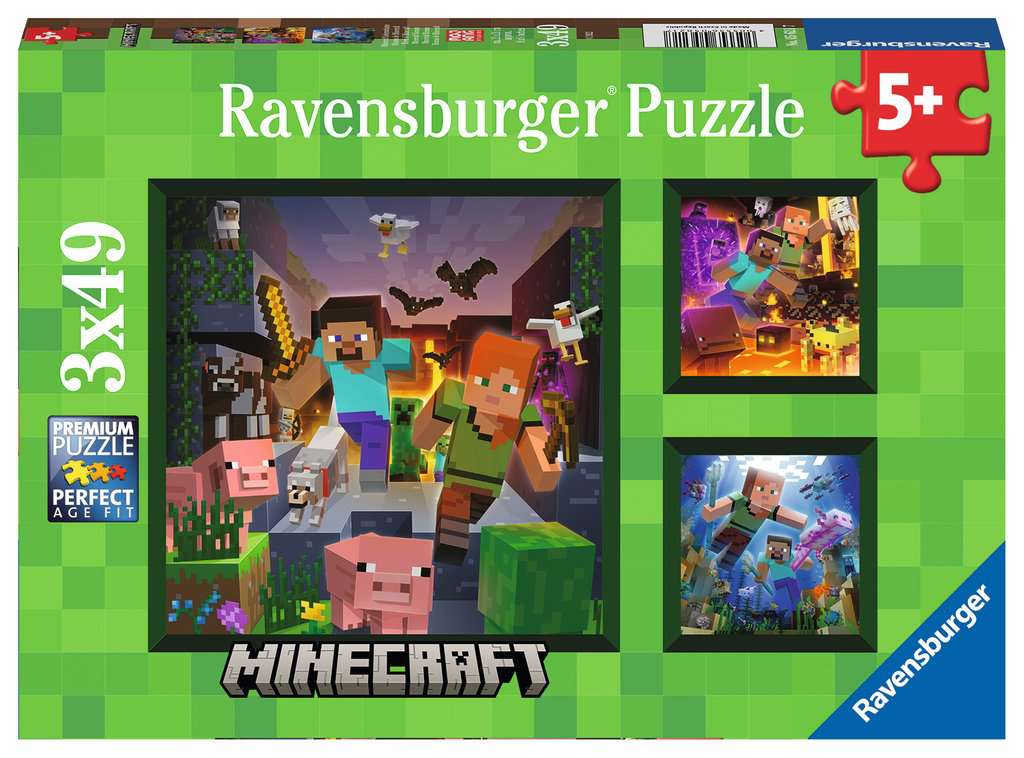 Harvest, build and explore the geometric worlds of our "Minecraft Biomes" puzzles!

Join Steve and Alex as they build, defend and explore the lands you've created block by block! Based on the world's best-selling video game, our exclusive puzzle scenes depict three of the ever-changing Minecraft environments. Steve and Alex run through the forest, armed against creepers; bravely pass through a portal to the ghost-filled Nether; and even breathe underwater! A thoughtful gift for any young fan of the game — the Minecraft world, and these fun puzzles, are yours for the making!

For ages 5+.