Pro Classic Frisbee-130G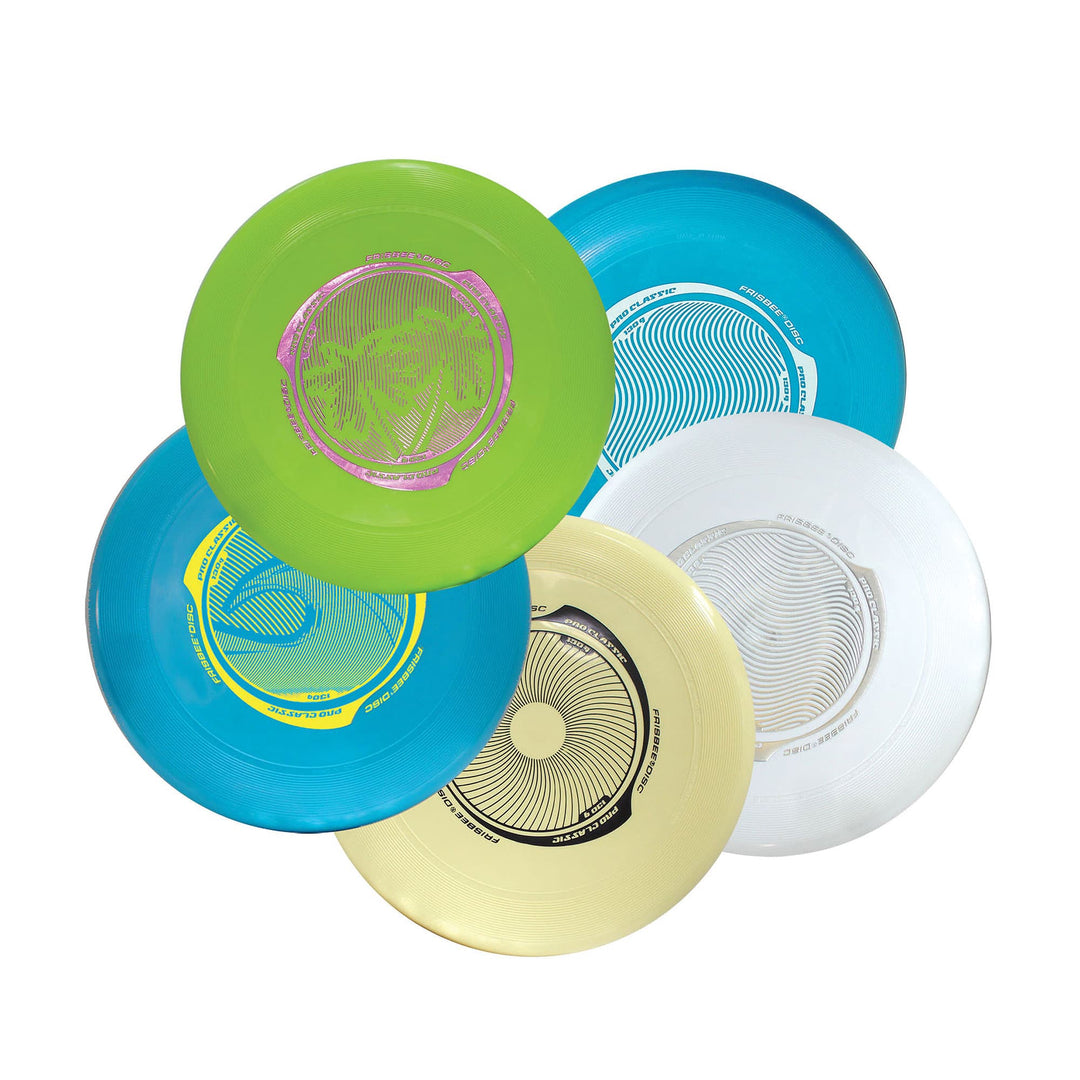 Wham-o Frisbee's takes ultimate to a whole new level! The Pro Classic is the most popular Wham-o Frisbee. With its U-Flex Design for Superior Bendability, Flexibility, and cool hot-stamped artwork, this Frisbee is great for all-purpose play. Perfect for the beach, park or your own back yard.
Measures 10.37 x 12.37 x 1.75 in pkg.
• 130 gram weight is perfect for all outdoor conditions
• Soft and flexible so it won't bonk your fingers
• Flexible design makes this a durable and easy to catch Frisbee
• U-flex makes the Pro-class a cinch to throw because it's easy to grip and soars in the wind

Available in assorted colours and styles, chosen at random. Will differ from image shown.