Pokemon Trick Or Trade BOOster Bundle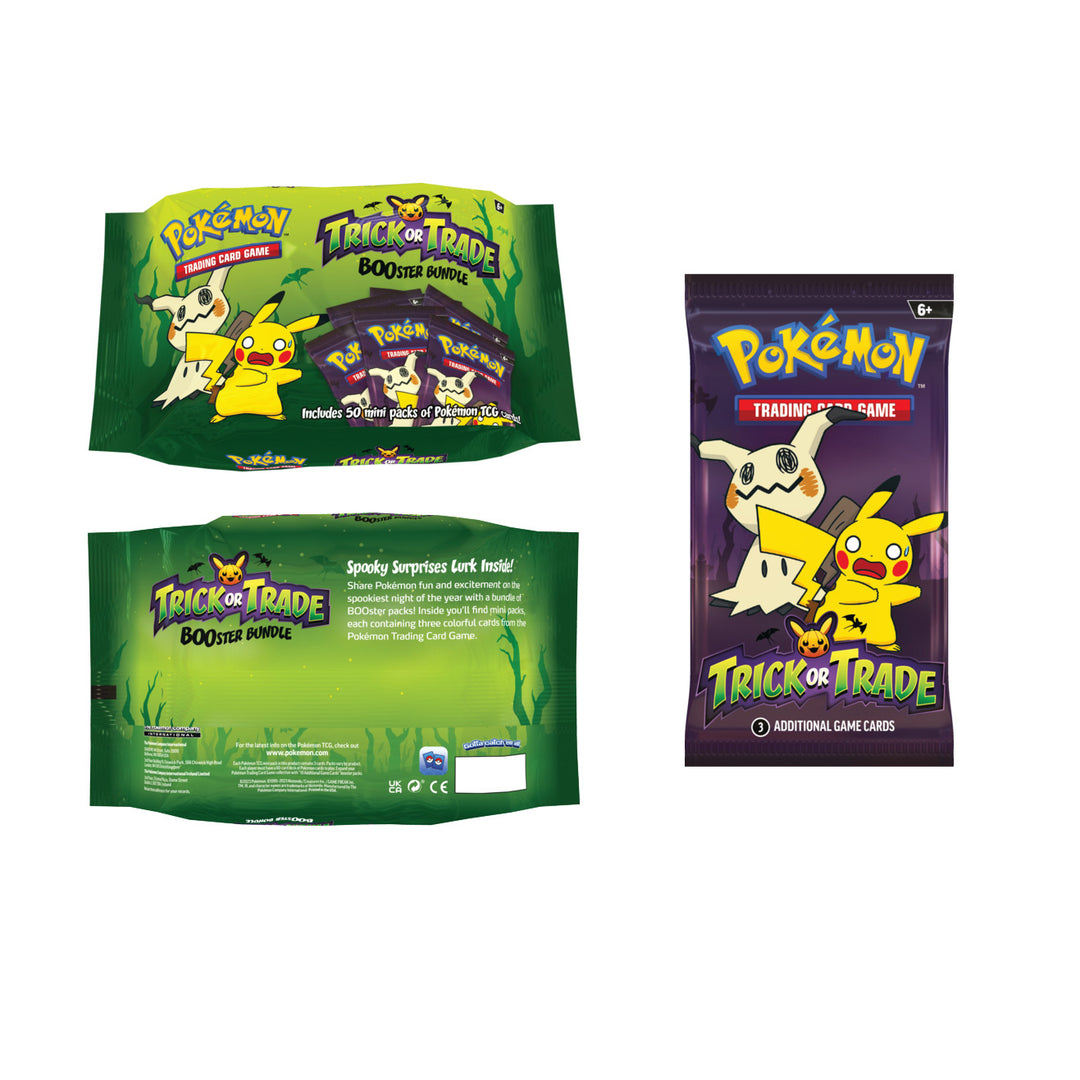 Spooky Surprises Lurk Inside! Share Pokemon fun and excitement on the spookiest night of the year with a bundle of BOOster packs! Inside you'll find 50 mini packs, each containing three colourful cards from the Pokemon Trading Card Game.
Great to give out on Hallowe'en night instead of candy!  Perfect for lootbags, or just because!