My First Paint by Numbers - Unicorn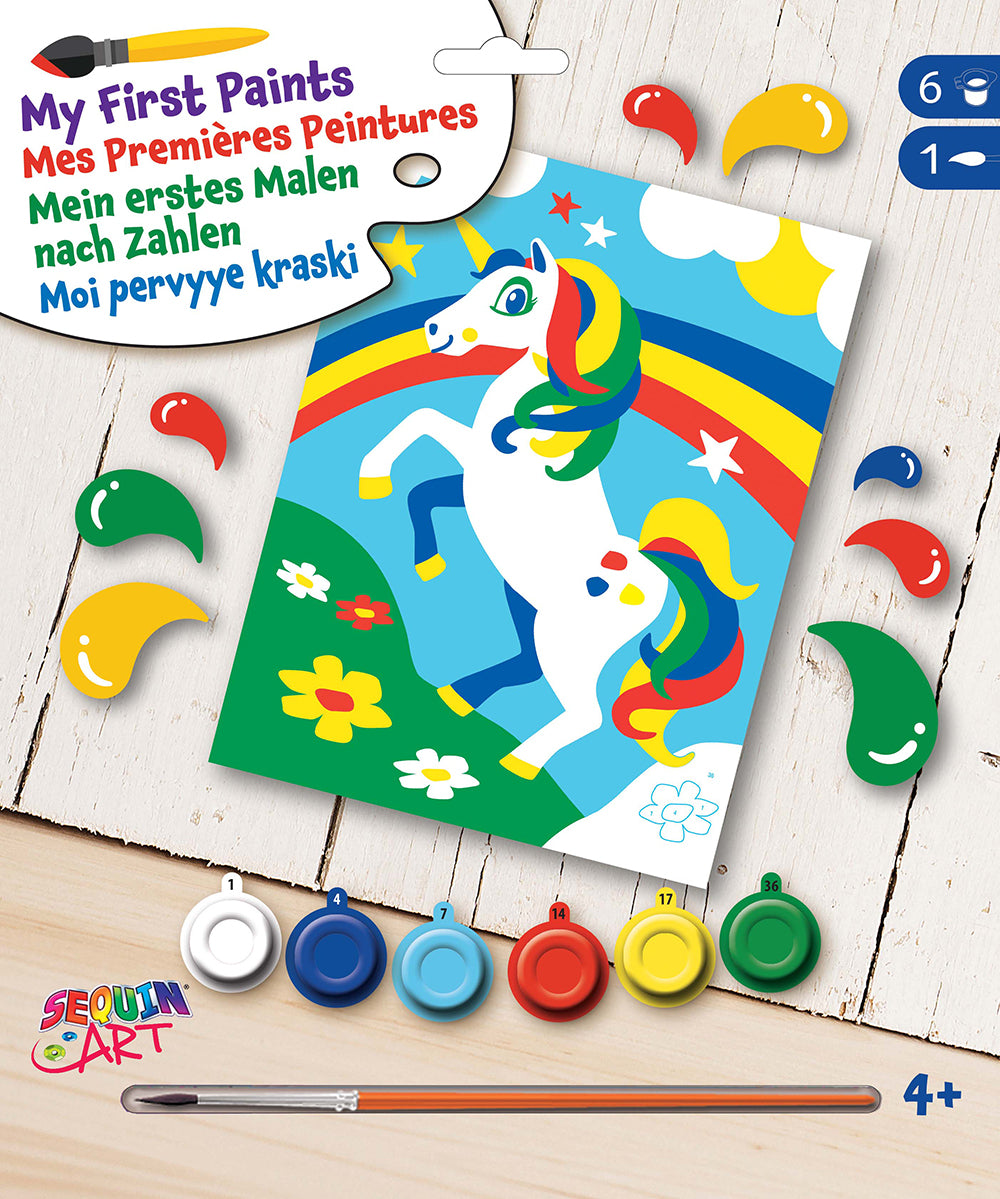 A great way to learn how to paint!
My First Paints range of animal designs offers the youngest of artists the opportunity to produce a beautiful painting which they will be proud of.
Includes: pre-printed board, acrylic paints, brush, instructions.
Dimensions: 9.4 x 0.8 x 11″
For ages 4+.