Monsieur Madame 2 x 20 Piece Jigsaw Puzzles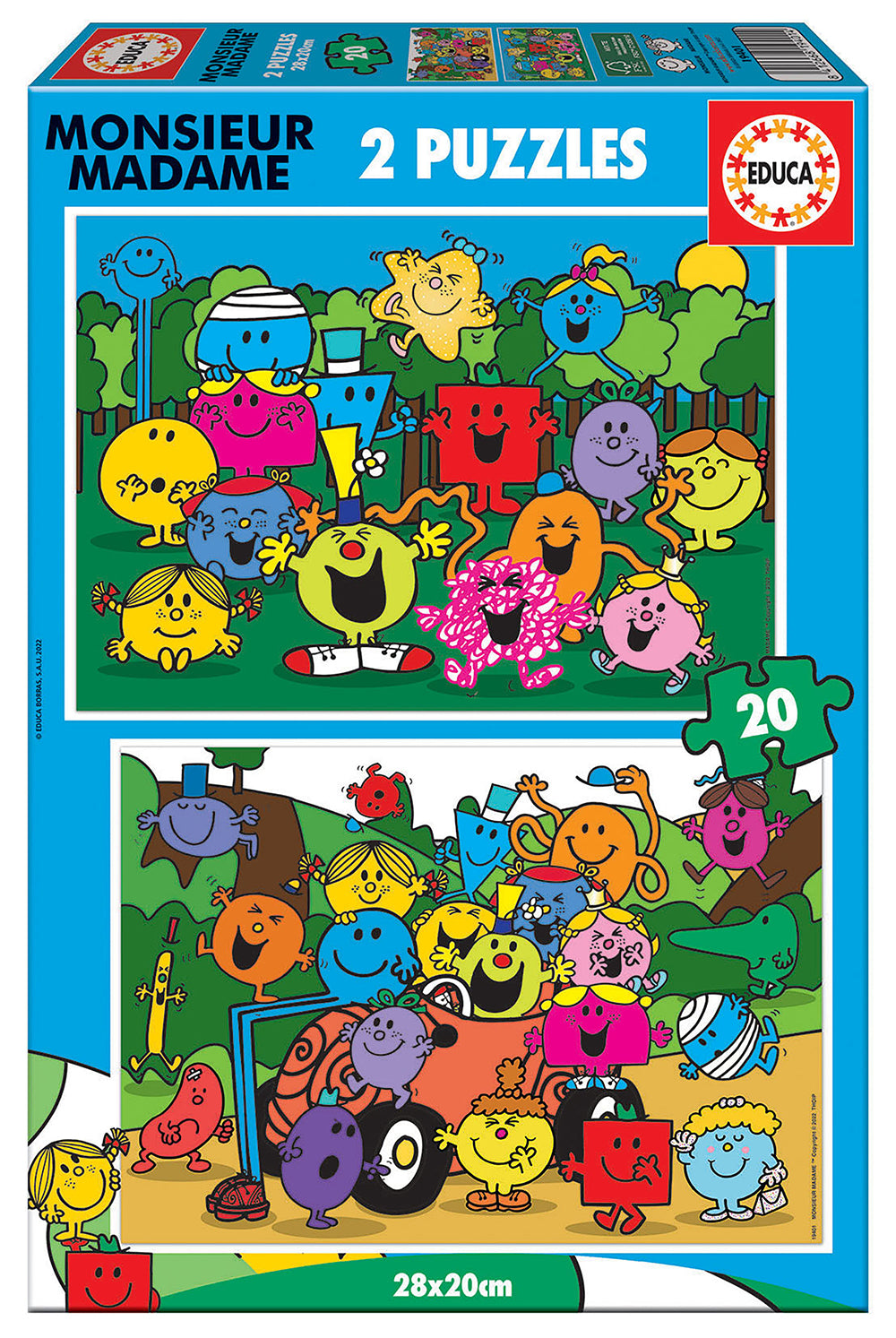 Find Mr. Men and Little Miss, his world and his friends in this set of 2 puzzles of 20 pieces.
These 2 puzzles are composed of 20 pieces perfectly finished for a simple and safe assembly.
Dimensions of the assembled puzzles: 28 x 20 cm. 
For ages 3+.