Magic Water Colour In Cards - One World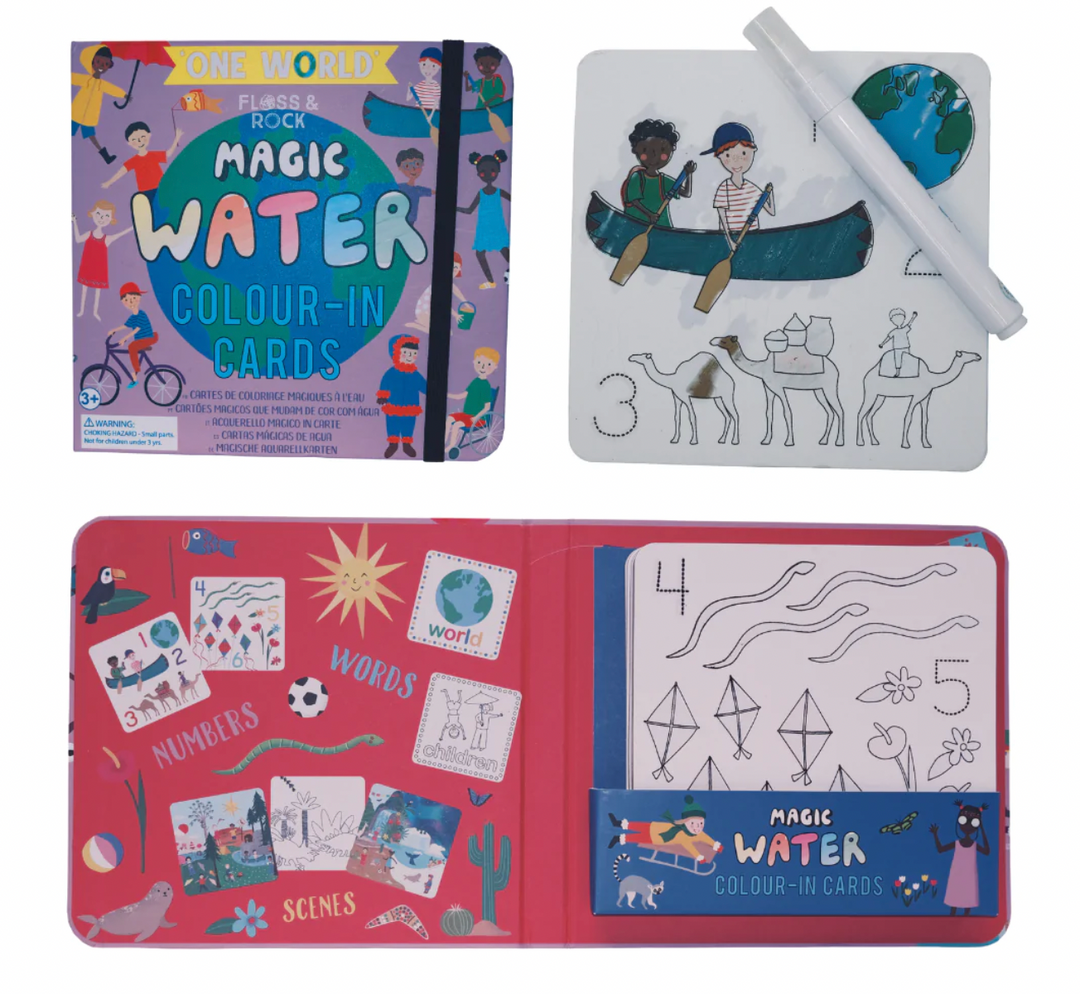 No more worries over felt tip marks on the walls with these fantastic 'colour changing' water cards. The kit contains 10 reusable cards and a water pen. Simply fill up the pen with water and get creative! Each card has either words, numbers or scenes to colour in, encouraging learning through hours of fun. Packed nice and neatly together this will easily fit in a handbag, making it great for on the go to keep little ones entertained!
Colouring Cards: 15 x 15 cm
For ages 3+.