Magic Flying Butterfly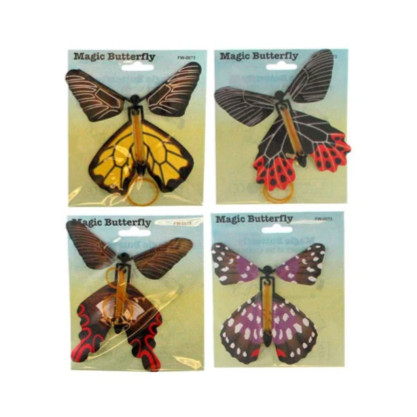 A new spin on a classic prank, the Surprise Butterfly is twisted, literally. Using rubberbands, twist the body of the butterfly and place in a book or binder for an eye-opening surprise as the butterfly flutters away Includes two trick butterflies and five rubber bands.
For ages 5+. Styles may vary, selected at random. Each sold separately.