Lightning Glow Rider- Pink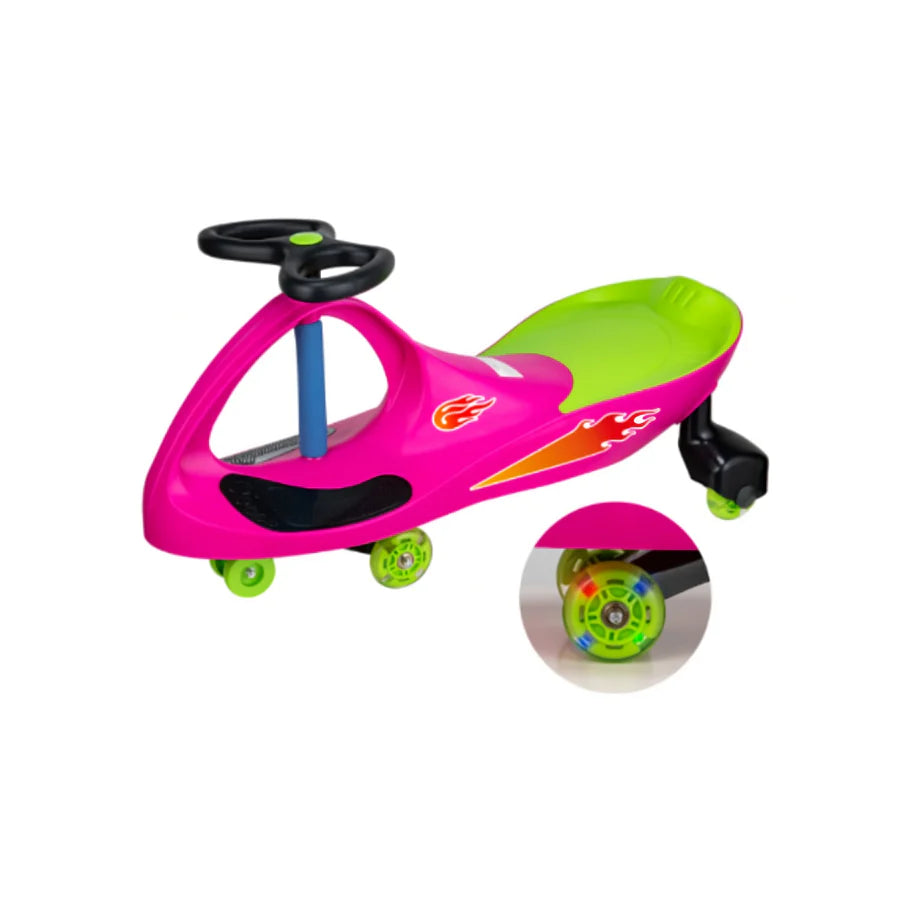 The Alex Toys Lightning Glow Rider is an exciting ride-on toy that sparks joy and adventure in children. With its light-up wheels and easy-to-use steering wheel, kids can enjoy a thrilling ride simply by wiggling their way forward. The newly upgraded polyurethane wheels improve the experience, offering a faster, smoother, and quieter ride. Plus, these wheels are safe for hardwood floors.
Let your child's imagination run wild as they embark on exciting journeys with the Alex Toys Lightning Glow Rider. The captivating light-up wheels add a touch of magic to every ride, while the improved polyurethane wheels enhance performance and minimize noise. Whether your little one is zooming around the house or exploring the outdoors, this ride-on toy promises hours of safe and thrilling playtime fun.
Holds up to 100lbs
Ages 3+
Includes optional flame sticker pack