I Spy Travel Card Game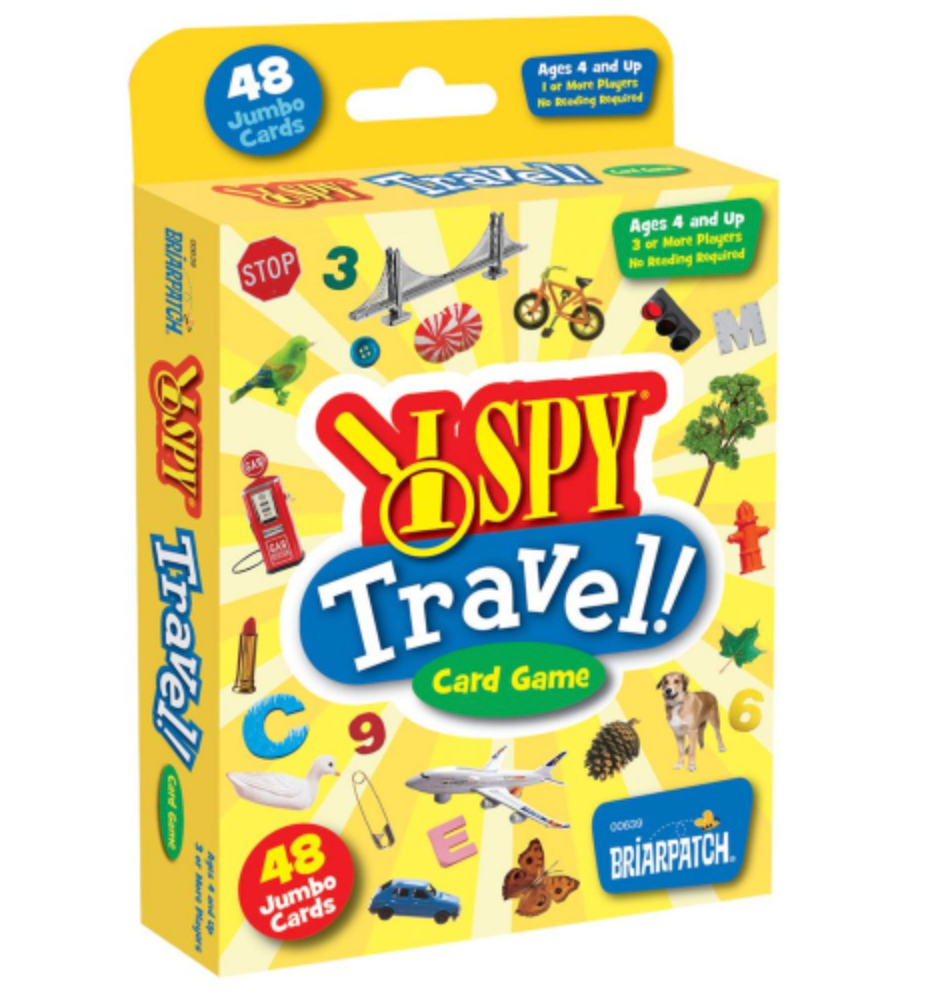 Have you a blue sign? A blue car too? I spy a fun time while traveling for you! This seek-and-find card game is perfect for keeping kids entertained and appreciating the scenery on the road. Whether on short rides near home or on cross-country road trips, children will enjoy the challenge of finding objects that match their cards outside their car.
For 1 or more players, ages 4+.