Hedbanz Singles - Disney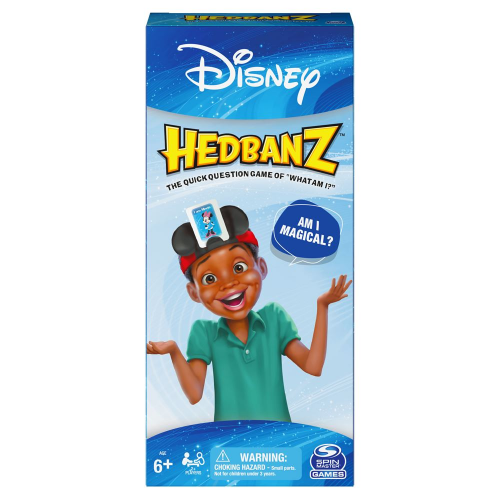 Hedbanz Singles comes with 15 character cards and a matching Headband!
Put on your headband, place a card in it and play!
Use yes/no questions and your powers of deduction to guess the card in your headband. Play one-on-one with this Hedbanz single set or combine the headband and cards with any other Hedbanz game for more hilarious challenges!
For 2 or more players, ages 6+.