Hebrew Encouragement Stickers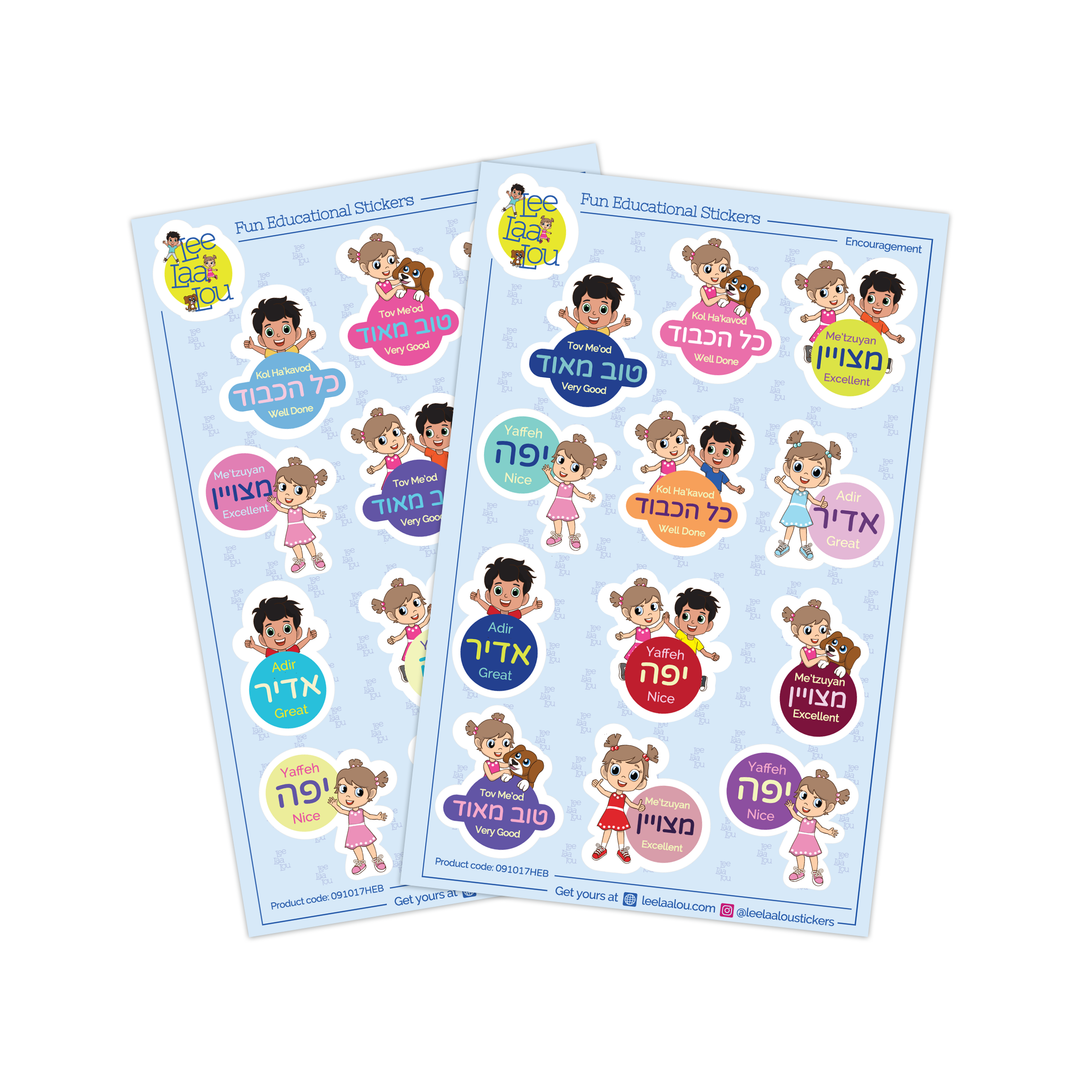 Everyone needs some encouragement! These Hebrew encouragement stickers are a great way to show and learn how to encourage someone in Hebrew with English translation. Learn how to encourage kids in Hebrew and teach them at the same time. Great stickers for parents, teachers, educators, and kids.
A single package includes 2 sticker sheets (24 stickers). 
Eco-friendly
Biodegradable 
Non-toxic
For ages 3+.