Hearts Swedish Dishcloth 2pk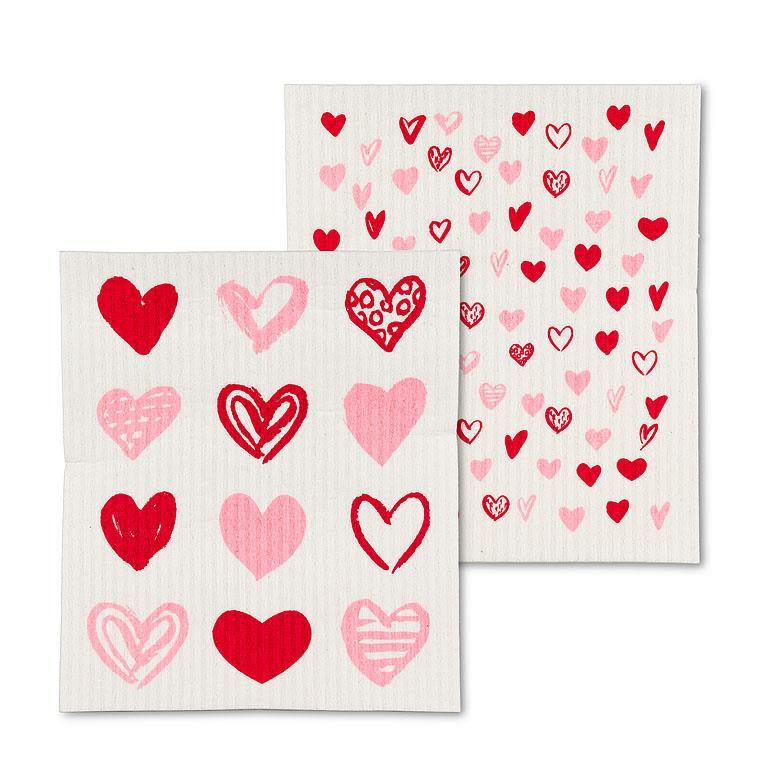 Even if you don't "heart" cleaning, you'll definitely "heart" the look of these Hearts Amazing Swedish Dishcloths! These biodegradable Swedish-made dishcloths are as durable as they are eco-friendly – each featuring hand-drawn hearts in fun patterns of pink and red to help make cleaning more colourful.
Ultra-absorbent, each cloth replaces up to 15 rolls of paper towel, and lasts for up to 12 months. Perfect for the home, office or cottage.