Goo Jit Zu Minis Heroes Marvel Series 5 Assorted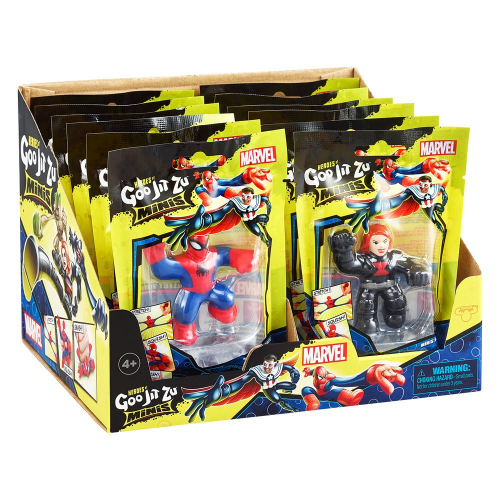 Different styles in this assortment, each sold separately and selected randomly. 
Heroes of Goo Jit Zu Marvel Minis are back with all-new Characters to stretch, squish and battle with!

These mini, stretchy versions of your favorite Marvel Superheroes are a great way to play with Goo Jit Zu! Small in size at just 2.5 inches tall but big in stretch and squish, all these Marvel Mini Heroes are ready to battle. Each Mini Marvel Hero can stretch their amazing bodies up to 4 times their actual size. Stretch and wrap them around each other to watch them battle as they go back to their original shape and size. There are ten Super Stretchy Mini Figures to collect.
For ages 4+.