Goo Jit Zu Heroes Marvel Series 5 Assorted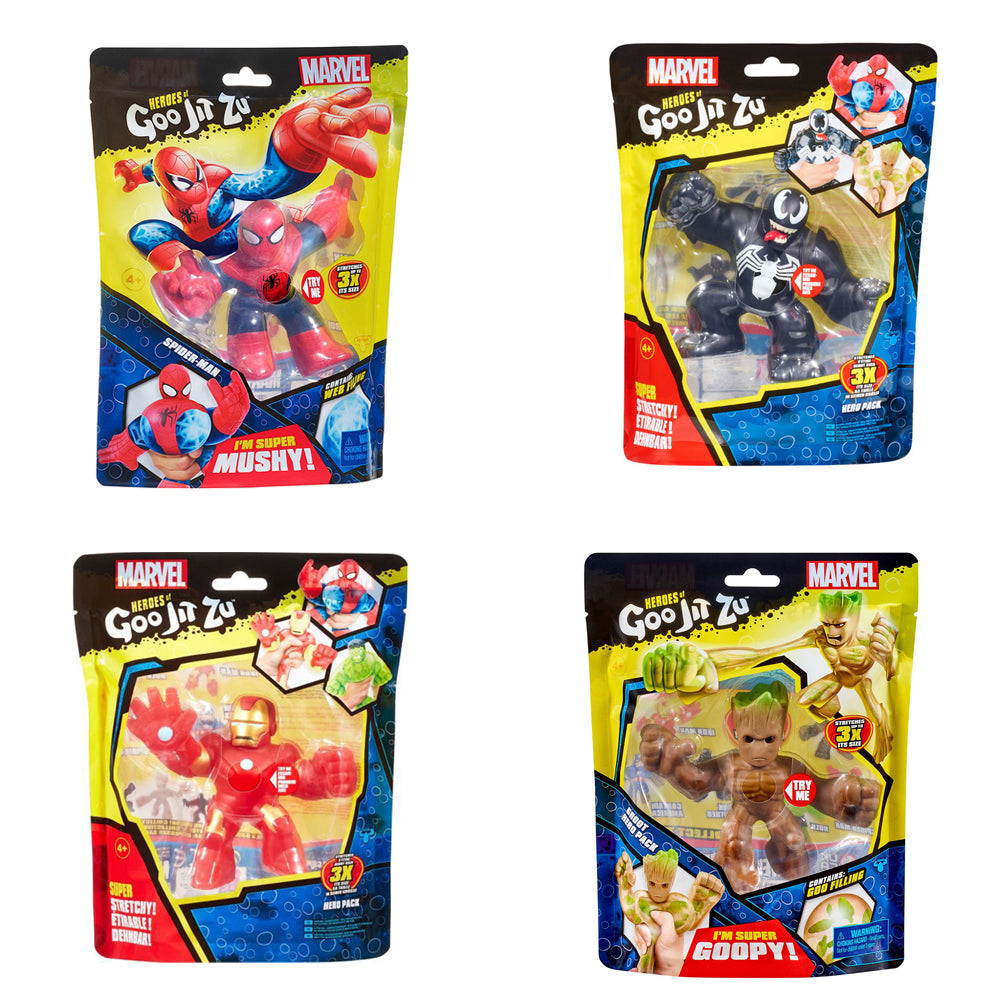 Marvel Superheroes and the Heroes of Goo Jit Zu have combined forces bringing the ultimate line-up of the stretchiest, gooiest and squishiest Superheroes ever – all ready to defeat evil and save the day!
Each hero has a unique goo filling with a different texture and feel.
Super durable, their stretchy bodies can stretch up to 3 times their size and then return to their original shape and size!
Discover a new way to play and save the day with these cool collectible toys! 
Different styles in this assortment, each sold separately. Selected randomly. 
For ages 4+.