Ezama Magic Pocket 25 Mystifying Illusions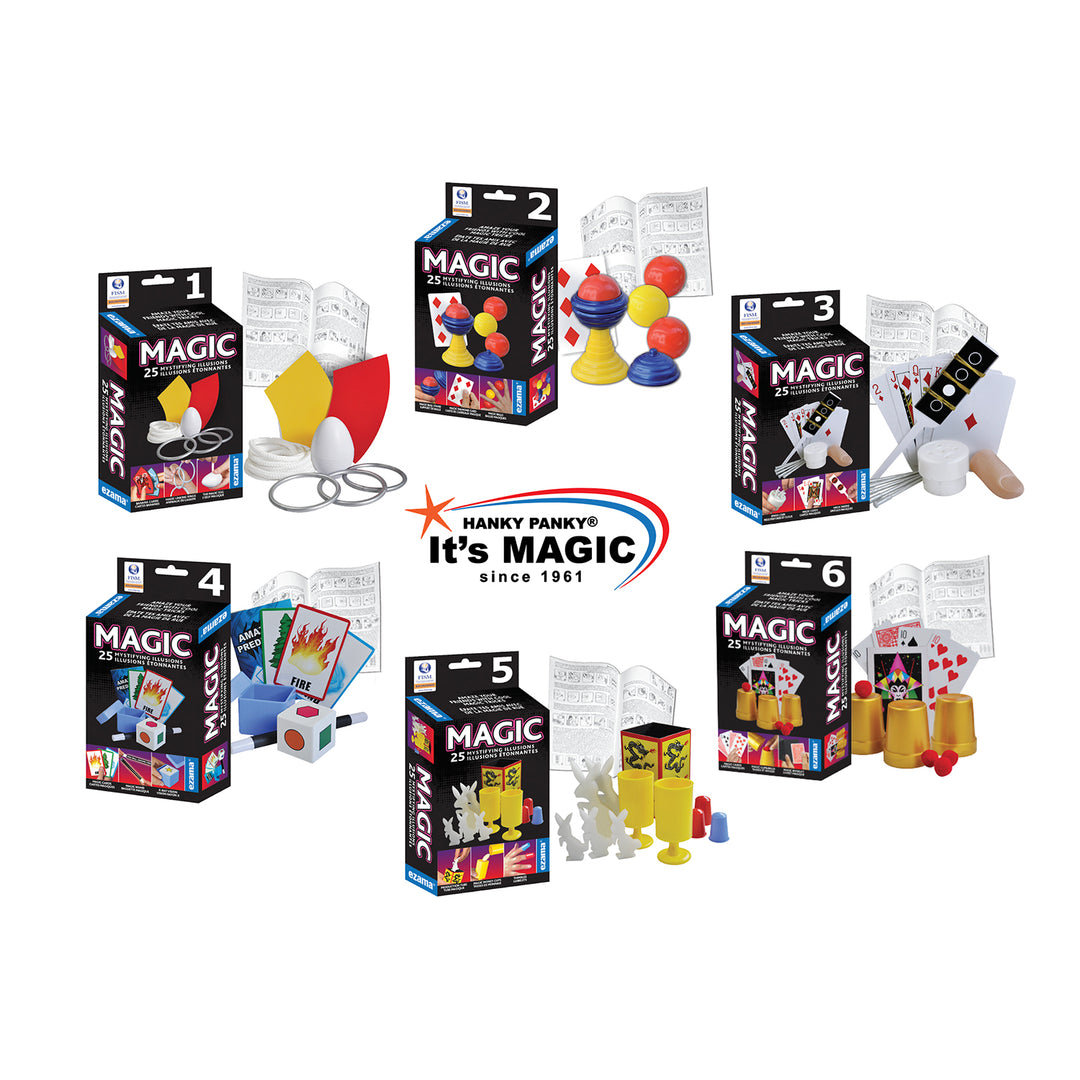 Fascinate your friends and family with these pocket magic sets, each with 25 amazing tricks. Link rings, perform rope tricks, execute the classic ball and vase trick or even classic card tricks. Each set comes complete with props and a step-by-step manual.
Each sold separately, chosen at random
Recommended for ages 6+.