Crayola Washable Sidewalk Chalk 64 Pack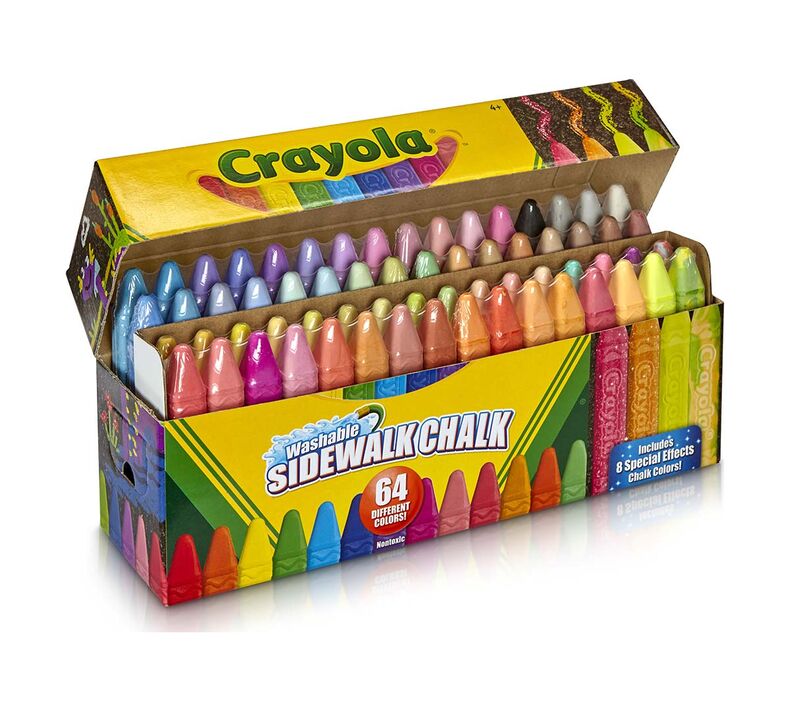 This item is not eligible for Canada Post Shipping. 
Create and endless amount of colorful outdoor artwork with the largest pack of Crayola Sidewalk Chalk available. This set of 64 pieces features 64 unique colors, including 8 special effect chalk sticks.
For ages 4+.