Clifford: Puppy Preschool (Paperback)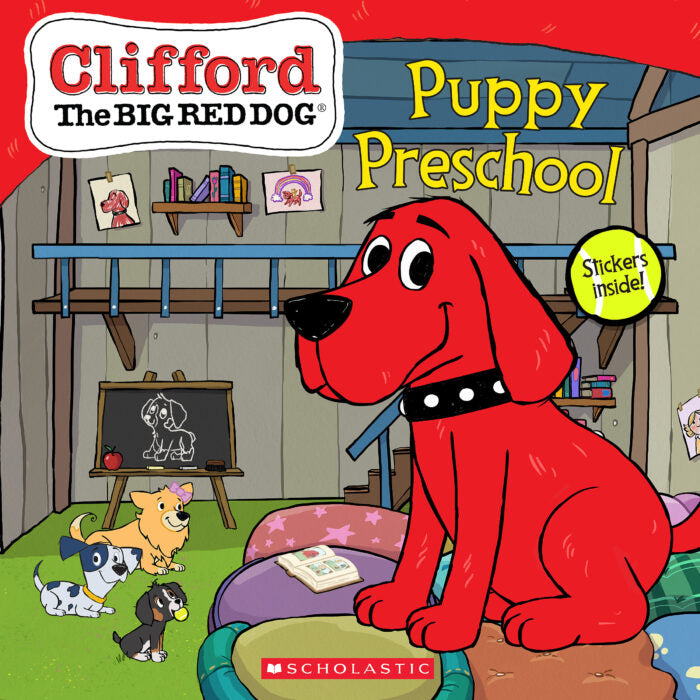 Fisherman Charlie's new puppy, Hudson, is the cutest! Clifford, Bailey, and Tucker are happy to have a new dog to play with on Birdwell Island. But the only word Hudson knows is "Mine!" Hudson keeps taking the other dogs' treats and toys, she runs through Emily Elizabeth's sand castles, and barks loudly all the time. Everyone has had enough!

Clifford decides to starts a puppy preschool for Hudson with some help from his doggy pals. Can the big red dog teach Hudson how to share and be a good friend?

Featuring adorable art from the TV show and a full page of stickers!

ISBN 9781338896862
Ages 3-5