Chihuly Vintage Radios Jigsaw Puzzle 1000pc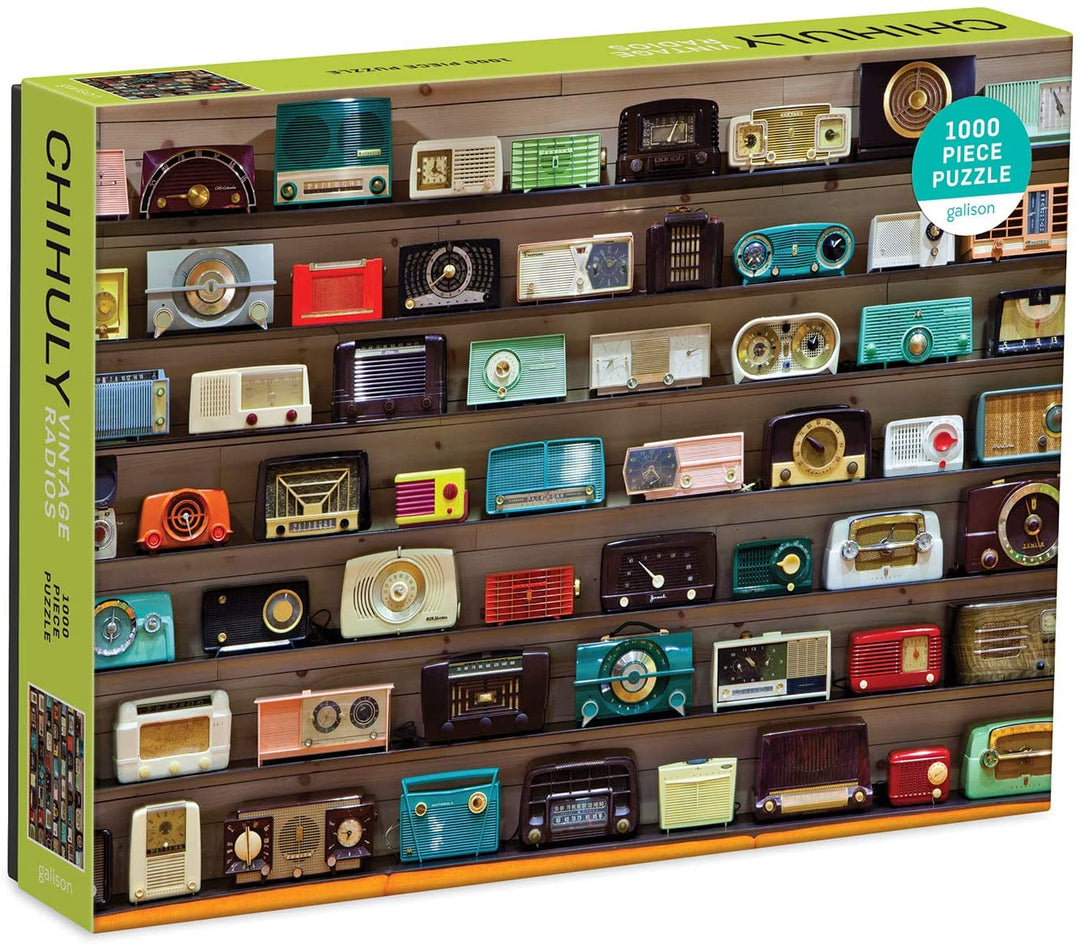 Since his days as a boy searching for beach glass on the shores of Puget Sound in Washington State, artist Dale Chihuly has been collecting nearly all of his life. His vintage radio collection is showcased in this new beautiful puzzle that can be enjoyed by everyone. Puzzle pieces come packaged in a sturdy and easy-to-wrap box, perfect for gifting, reuse, and storage.

Puzzle Size: 27" x 20"