Branches - Diary of a Pug #5: Scaredy-Pug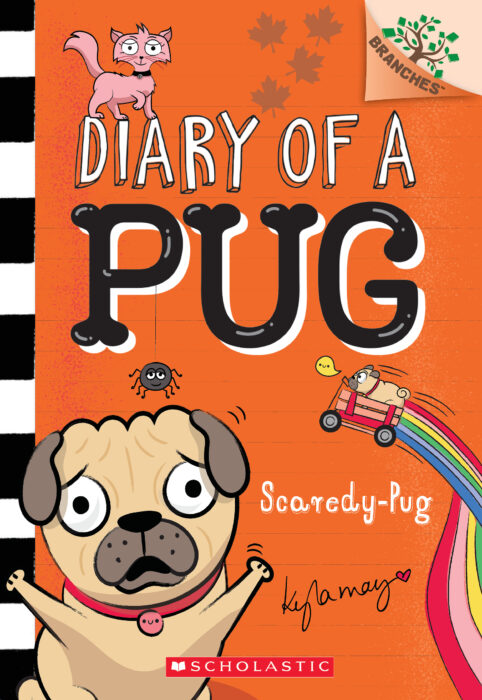 Pick a book. Grow a Reader! This series is part of Scholastic's early chapter book line, Branches, aimed at newly independent readers. With easy-to-read text, high-interest content, fast-paced plots, and illustrations on every page, these books will boost reading confidence and stamina. Branches books help readers grow!

Bub the pug, Duchess the cat, and their human, Bella, are headed to the countryside to visit Bella's Nana. It's so much fun to build forts and play dress up in Nana's attic...until Bub and Duchess see a ghost up there! Now they have a duty to protect their girl. Can this scaredy pug and scaredy cat face their fears to keep Bella safe?

With full-colour artwork throughout, this funny and charming diary-format early chapter book is perfect for anyone who believes a furry pal is the best kind of friend.
ISBN 9781338713442
Ages 6-8