Big Book of Activities for Kids: Scholastic Early Learners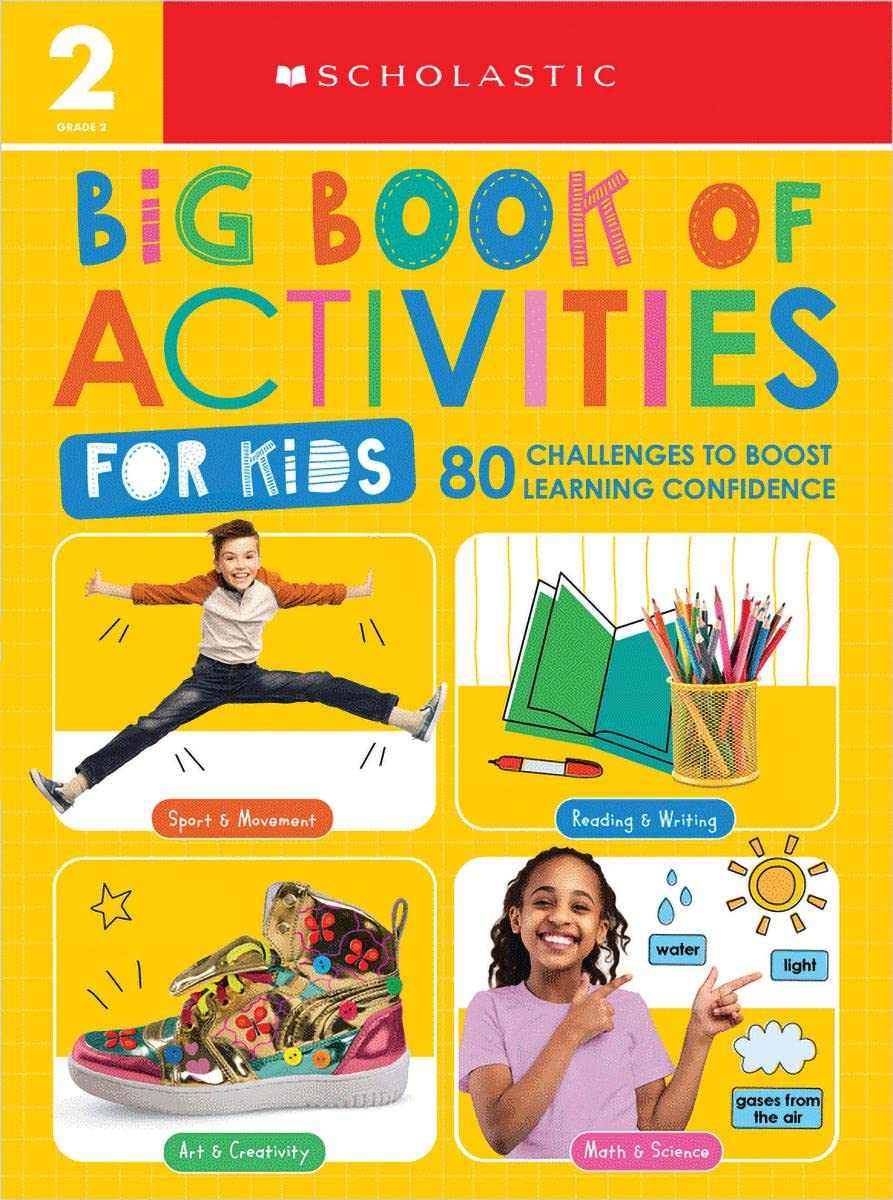 This comprehensive workbook includes 80 activities for second-graders that nurture learning confidence and independence alongside number, language, movement, and creativity challenges!
A strong educational foundation helps ensure a child is able to benefit from the learning opportunities available in today's second grade classroom. Help your child succeed with this workbook filled with activities sure to foster a positive and encouraging learning experience!
104 perforated pages of fun activities that can be done on-the-go!
80 activities encourage practice in number, language, movement, and creativity skills
Includes 4 sheets of stickers so you can track your progress
Aimed at children ages 6-8
Features helpful parent tips
Teacher made and approved!
Scholastic Early Learners is a dedicated program that focuses on building learning and school skills from infancy through second grade. Created by experts and focused on reinforcing curriculum learning and current academic guidelines, this educational line is the best partner in your child's school journey.
ISBN 9781338883015
Ages 6-8