Ballpark Mysteries #15: The Baltimore Bandit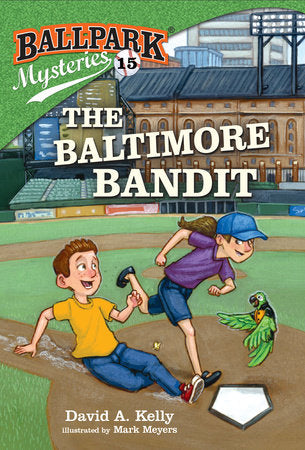 Batter up! Baseball action and exciting whodunits star in this chapter book series! Next up is Baltimore!

Mike and Kate's next mystery is legendary! The great pitching legend Babe Ruth's first team was in Baltimore, so the Orioles' ballpark has one of his gloves on display. While Mike and Kate are eating pancakes with the Orioles' pitcher, the glove goes missing. The only clue they have is a gold coin . . . which points back to the pancake-eating pitcher! But how could he have done it? It will take more snacks at the ballpark, a talking parrot, and expert detective work to solve this mystery!
ISBN 9781524767549
Ages 6-9