365 Days of Jokes: A Year of the Funniest Jokes Ever!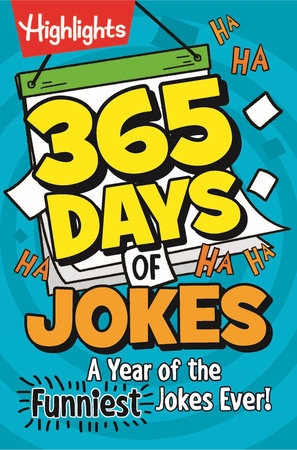 Winter, spring, summer or fall, this pun-believable book will bring laughs for all! Get ready for a year of knee-slapping, side-splitting, rib-tickling laughs with this 352-page joke book, perfect for young comedians ages 6 and up. Hundreds of jokes will keep kids smiling and reading for fun all year long.

With jokes about all major holidays and every day in between, this joke collection will create a year's worth of anticipation and excitement. Kids will look forward to finding what the next day's joke brings! Curated by the kid experts at Highlights, these jokes offer humor and silliness the whole family can enjoy.

Ages 6+
ISBN: 9781639620876