2021 Panini NFL Sticker & Card Collection Sticker Album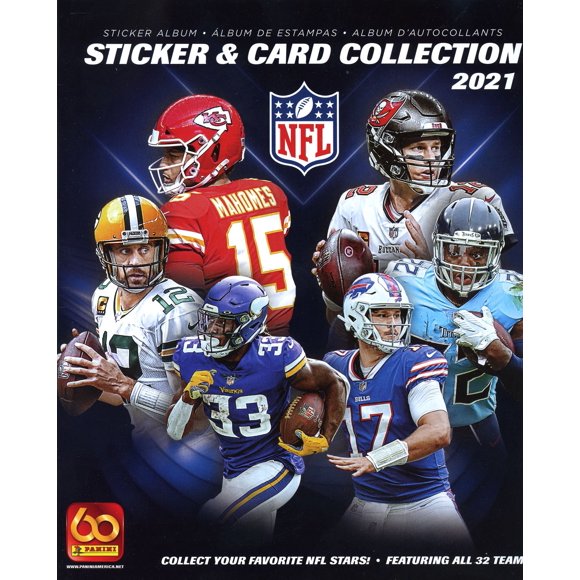 • The official and exclusive sticker and card collection of the NFL
• Each of the NFL's 32 teams will be featured on its own spread of two color pages, where collectors can place the stickers of the team's main players.
• Each Team Spread will include 16 stickers.
• Look for one special "big-head" style player illustration sticker per team!
• Pages and stickers dedicated to the 2020 NFL Playoffs and Super Bowl LV
• One page highlighting notable players selected in the 2021 NFL Draft
• One page showcasing the Pro Football Hall of Fame's Class of 2021
• The trading card set will include 68 of the best NFL veterans and 32 of the most collectible 2021 rookies.