The Night Before Playoffs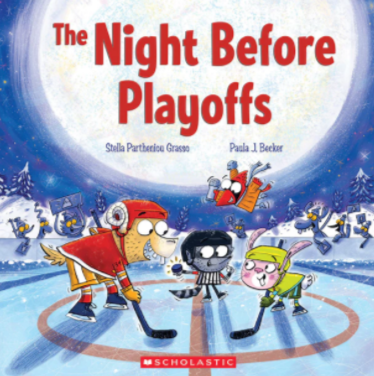 A Canadian take on the Christmas classic "A Visit from St. Nicholas"!
''Twas the night before playoffs; the rink was pristine
And the glimmering ice appeared simply serene.
The medals were polished, the ribbons were pressed.
The cup was all set to be claimed by the best.
While the human players are nestled all snug in their beds on the night before playoffs, members of the Mountain Marauders and Woodland Warriors come out for a faceoff of their own.
ISBN 9781443182546
Ages 3-7