Spiral Mask Lanyard - Teens/Adults Assorted Colours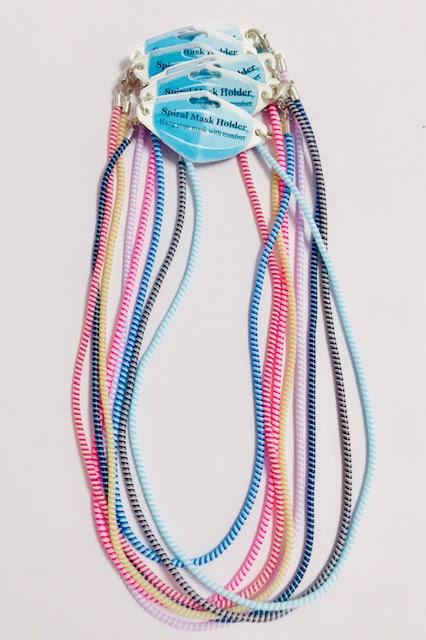 Spiral masks lanyards for teens and adults. These do not have a breakaway clip. Colours include Navy Blue, Light Blue, Royal Blue, Turquoise, Pinky Purple, Neon Green, Black, Pink and Pink/Purple/Green.
Please specify your preferred colour at checkout and we will do our best, based on availability, to meet your request.