Maxi MICRO Deluxe Foldable LED Kickboard Scooter - FINAL SALE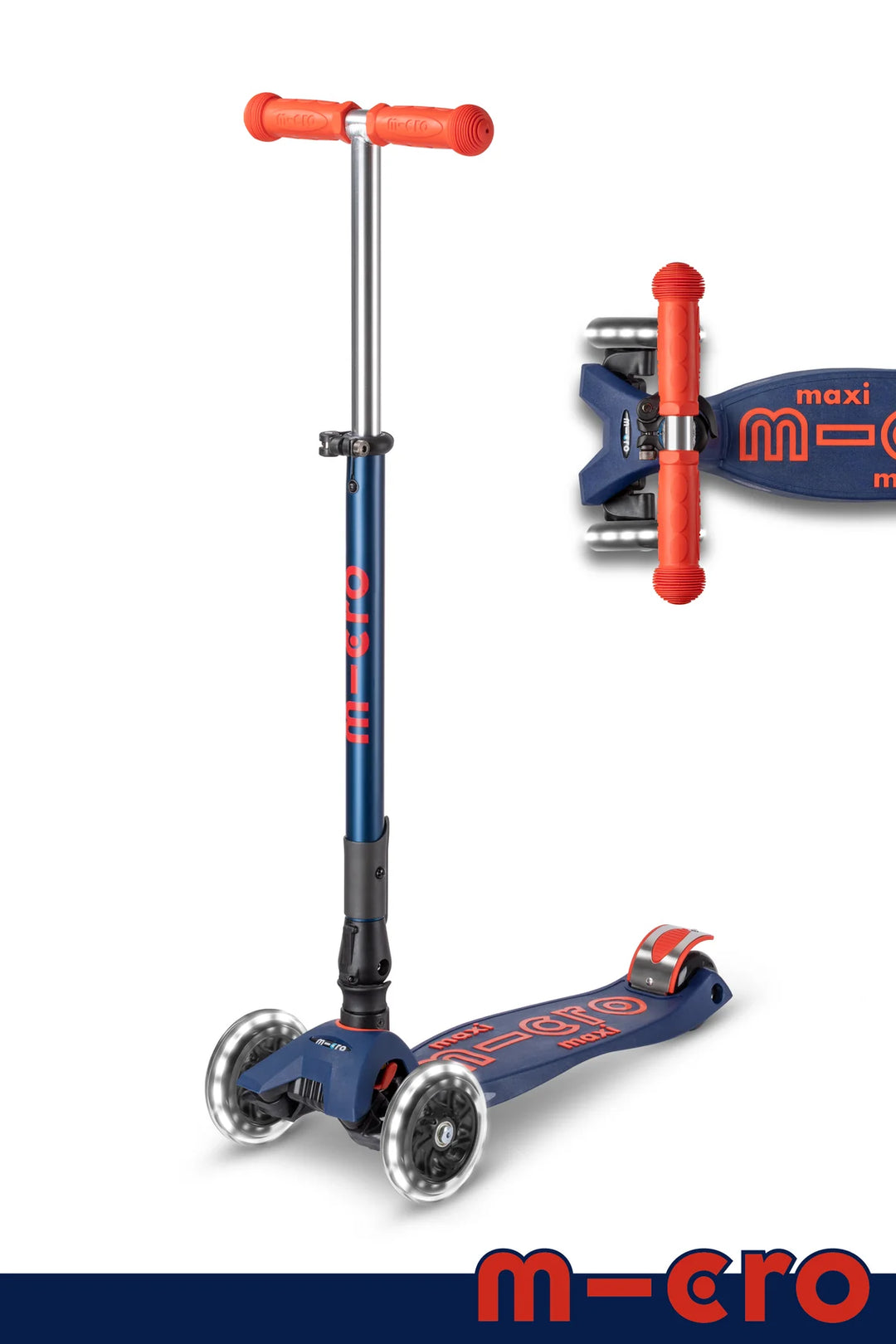 Super portable and fun to ride, you'll love watching your child grow with this upgraded Maxi, designed for children ages 5-12 (up to 110 lbs).
Loved for its super smooth glide, the Maxi's 3-wheel kickboard-style ride feels a little like being on a skateboard, but with more control!
The easy-to-use folding collar allows you to quickly & simply fold your scooter and carry by the T-bar.
All parts are replaceable so you never throw it away - plan to pass it on to a sibling, cousin or friend when your young one is done! Backed by our 2-year warranty.